Annandale Rug Cleaning
Have you ever looked at your beautiful rugs on the floor at your home or office and wondered how they got dirty so fast? We walk on rugs every day, sit on them, even lie down. You change your sheets regularly because you use your bed every day, so what about rugs that get walked on over and over? Like bed sheets, rugs also need regular cleaning. They might not look dirty to you, but you still need to have them cleaned every one to two years, for health and to protect the fibers from damage. If you wait until they look soiled, cleaning will help, but then you should expect residual staining too, and significant wear to the fibers themselves.
No DIY Jobs When It Comes to Rugs
You need professionals to do the job right. Many people who try rug cleaning themselves use the wrong detergents which can set in stains, cause the dye to bleed, and otherwise damage the rug. You shouldn't delay cleaning either. Over time, deeply ingrained soil might even require a second or third wash to get the appearance of looking like 'new' again. It is truly surprising how much dirt a rug can hide.
When you need rug cleaning in Annandale, VA and the surrounding areas of Fairfax County, count on the experts at Sunbird Carpet Cleaning Annandale.
Local Rug Cleaning Near Me
Your local rug cleaners are right here in Northern Virginia. Our A-team restores water damaged rugs, rugs that are just soiled, or need repairs, stepping in and preventing a disaster from spreading. Experts realize that stains and odors get worse once you have allowed your carpet to go past regular cleaning. They know that dust and allergens embed themselves in the fibers causing a toxic environment for those in the home or at the office. They also know that to replace carpets costs much more than calling a service like us when it is time for cleaning. When you invest in your office or home, that means investing in the inside and the outside, doesn't it?
Give Your Rug the Royal Treatment
Are you dreaming of your next family get together or office party? How do your furniture and rugs stand up - will your home or office have a stale odor when your friends and family or colleagues come round? Or are they going to wonder if their health is at stake, maybe even think you have hit tough times by the state of your rugs? Over the months, rugs, upholstery, carpets - they've all been subject to mud, dirt, dust mites, odors, oils, pet accidents, smoke and cigarette ash spills. And the kids are notorious for spilling food and drinks over them too. OK, you say, you'll just do some spot cleaning quickly and some vacuuming - not the best way to clean a rug when what it needs is a professional rug cleaning touch. Spot cleaning and vacuuming is not enough to neutralize germs and bacteria, let alone loss of rich colors.
Rug deep cleaning gets deep down inside the rug, removing tons of dirt, allergens, and loosening spots and ground in soil. Our professional service can be performed at your location, or we can take care of it at our facility - pickup and delivery of the rug is free.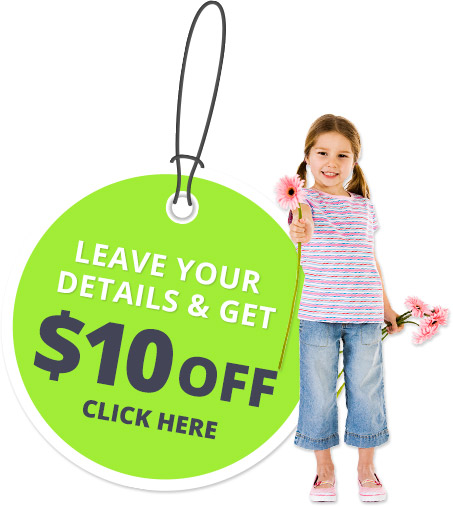 The Best Care for Your Rugs
Our team believes that maintaining your rugs, carpets, furniture, and upholstery is nearly as important as your family's health. Regular periodic rug cleaning will prolong the life of your rugs, but it has to be the right cleaning.
We know that not all cleaning methods are right for every rug. With years of experience and old - fashioned know how, we can supply the best cleaning method and solutions for your specific rug. We have the right treatments for how to clean an area rug, be it wool, oriental rug cleaning, handmade wool rugs, synthetic rugs, Persian rugs, silk rugs - you name it, we will clean it. We know that what works on an Oriental rug may damage another rug. We do thorough inspections on each rug, and that inspection doesn't just check for dirt and stains. We will inspect for any weakness in the rug, checking out colors and rug type before committing to the right cleaning.
Sunbird Carpet Cleaning Annandale rug cleaning service will treat your carpets and rugs with hypoallergenic solutions, for a cleaning that is safe for you, your pets, and your children. We've got trained technicians who use a rug cleaning solution that contains PH-balancing ingredients which promise to leave no residue behind. Imagine a fresh clean smell when you need it most.
Professional Cleaning, Professional Equipment
We've been in this business of rug and carpet cleaning for quite a few years now; serving commercial and residential clients - see for yourselves on our Sunbird Carpet Cleaning Annandale. We take all your stress and anxiety away, like we take your rugs away using our free pickup and delivery service. When we return your rugs back to you, we know you will be breathing a sigh of relief - because not only will your house or office look like a million bucks, but you feel like a million bucks too - why, your friends, family, and colleagues will believe you and your home have had a facelift!
Call our team today at 703-635-7912 to schedule your rug cleaning service. We've got you covered.